Source: THE TIMES OF INDIA | Title: Coronavirus: What is an oxygen concentrator?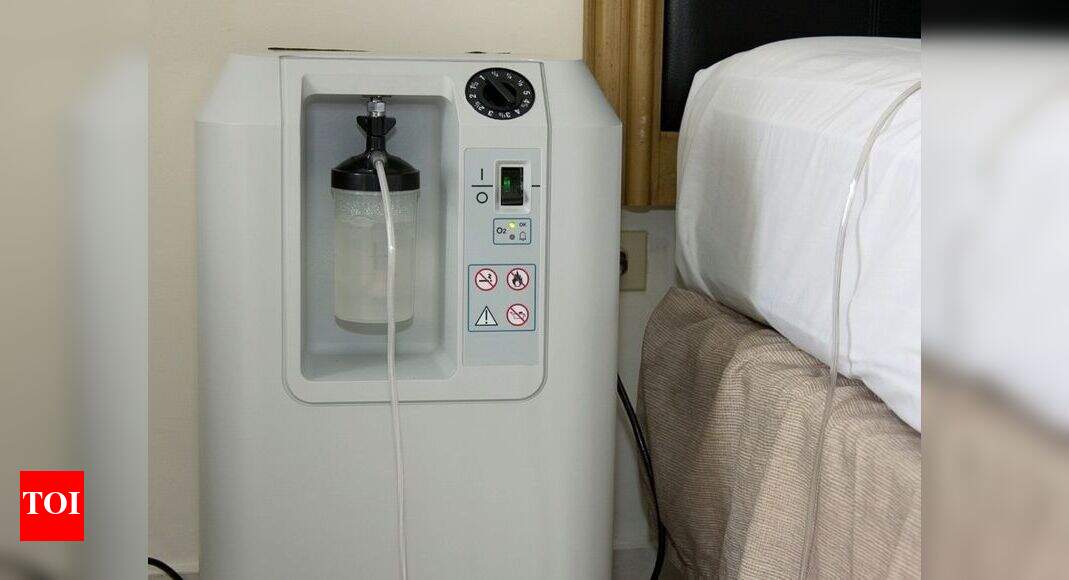 With a surge in the number of severe COVID-19 patients in the country, the demand for oxygen supplies has only increased. While a large population of people gasping for breath and queuing up outside hospital premises, there are also a significant number of infected individuals, who are getting themselves treated at home, breathing with the help of oxygen concentrators and other means of oxygen. But what is an oxygen concentrator and how does it work? Here's everything you need to know.
What is an oxygen concentrator and how does it work?
COVID-19 is a respiratory illness. It not only infects the respiratory tract, but in severe COVID patients, it also takes a heavy toll on their oxygen saturation levels. With oxygen deprivation and increasing lung infections in COVID patients, oxygen concentrators and cylinders are highly valuable.

The air around us consists of about 78% of nitrogen and 21% of oxygen, with other gases making up the remaining 1%. Oxygen concentrators are devices that helps concentrate oxygen from the ambient air by removing nitrogen and delivering pure oxygen to individuals, whose blood oxygen levels (SpO2) readings drop below 93%. Ideal oxygen levels should be between 94-99%.
Different types of oxygen concentrators


Two types of oxygen concentrators namely continuous flow and pulse dose are available to us in the market. While a continuous flow oxygen concentrator provides the same flow of oxygen in a minute until its been turned off, pulse dose identifies the patient's breathing pattern and gives out oxygen when it detects inhalation. Therefore, the oxygen dispensed by pulse units cannot be measured the same as continuous flow oxygen concentrators, as they do not produce constant oxygen for one minute.
When can it be used and for whom?
Besides COVID-19 complications, oxygen therapy may be used for various reasons.

In terms of COVID-19 patients, Dr Randeep Guleria, Chief, AIIMS New Delhi recently warned people of certain precautions while making use of an external oxygen. He said, "For those individuals who are having an oxygen saturation of 92 or 94, there is no need to take high oxygen just to maintain your saturation. It is not going to be of any benefit. If your saturation is above 95, you don't need to take oxygen. If it is less than 94, you need close monitoring but you still may not need oxygen because oxygen is still sufficient in blood if the patient is healthy."

That said, for people, whose blood oxygen levels drop below 93%, they can start arranging oxygen concentrators for themselves and can start therapy at home. However, it is important to note that only patients with mild or moderate symptoms, who have an oxygen saturation level between 90-94, should depend on an oxygen concentrator and can use it at home. Anyone, whose SpO2 level drops below 80-85, they may need higher flow of oxygen or may have to resort to an oxygen level.

How do oxygen concentrators and oxygen cylinders compare?

Oxygen concentrators are portable and easiest alternatives to massive oxygen cylinders. However, they can only provide 5-10 litres of oxygen per minute, which may not be enough for severe patients. Only people down with mild and moderate symptoms are advised to use oxygen concentrators.

That said, oxygen concentrators can be easily carried from one place to another and do not need refilling each time. It only needs a source of power to draw in ambient air.

Read More | Source: THE TIMES OF INDIA