Source: Times of India | Title: Numerology Predictions for February 23, 2021: Read here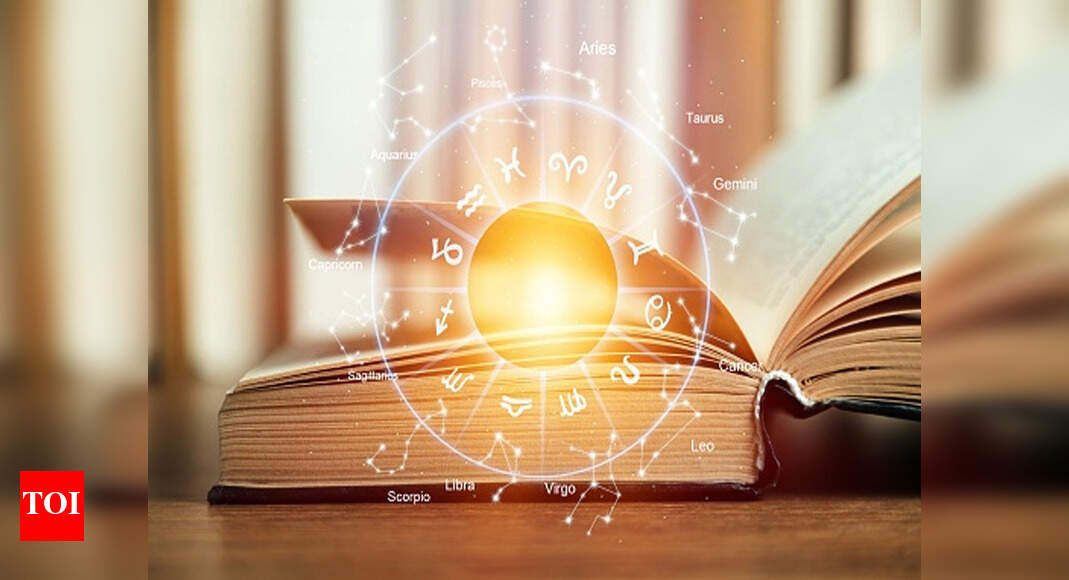 Number 1: Ganesha says Today is a very brilliant day for you. It is a perfect time to exhibit your talents and become productive. Gather all your strength today and focus on your goals and you will watch your dreams become reality. It is a good time to learn from your mistakes to avoid making them in the future. You might get an opportunity to go on a short business trip. Students may have to struggle a bit harder. Changes that you make with regard to your health will make you feel much better. If there's any communication gap in your relationship try to bridge it. You might get betrayed or cheated by someone whom you trusted.
Lucky Colour- Blue
Lucky Number- 10
Remedy: Worship Lord Ganeshji and recite OM GAN GANPATAYE NAMAH 21 times
Number 2
Ganeshsa says today's the day to tackle any situation with an open mind. You will be planning something important today. Your busy and hectic schedule good force you to ignore your health today. Your long-time pending problems will be sorted which will bring you a sense of relief. Good news will bring happiness to your home today. People dealing in shares and stocks will see an increase in profits today. It is the right time for you to buy a new vehicle. Students were looking to pursue their studies will have a good chance of winning scholarship today. Continue with your regular works and maintain a stable diet.
Lucky Colour- Pink
Lucky Number- 17
Remedy: Donate rice and besan today to Sadhu or Fakir.
Number 3
Ganesha says You will be calm and level-headed today. You might feel irritated if things go the wrong way. Adopting a negative attitude will not be of much help to you. Spending time with your family will give you positive energy today. Your habit of keeping things organised will prove to be very good for your career. If you are considering a partnership for your business you can go ahead with it. You and your partner will find that the two of you together are more powerful than either of you individually. You are likely to feel that your stamina is low and you will feel tired. Get yourself up and exercise to be back to your old self again soon.
Lucky Colour- Orange
Lucky Number- 16
Remedy: Keep copper Sun in your wallet or purse. Make sure you activate the Sun before wearing it by chanting 1008 japa of gayatri mantra.
Number 4
Ganesha says this is a good day for those planning a new venture. Those taking a long journey today need to be extra careful about their belongings. Something may begin to brew between you and someone you secretly desire. Health issues will be dealt with satisfactorily. Travelling to some place exciting with family is indicated. It will be best for you not to interfere in someone's personal life today. You may have to give quality time to someone on the academic front. This is a time when you should start thinking about organising something important. Excelling in a particular skill will prove to be very beneficial for you.
Lucky Colour- Sea Green
Lucky Number- 32
Remedy: Do ratri suktam paath today.
Number 5
Ganesha says growing financially strong is indicated today. You might get an opportunity for some excitement. You will have to manage between your work and family and maintain good health. This is an excellent time to focus on your assignments and improve your skills. You might face problems while traveling so be adequately prepared. There will be a ray of hope for those feeling discouraged on the professional front. You will get financially stable if you put a stop to wasteful expenditure. You will manage to bring changes in your lifestyle for better health. Mutual attraction is likely to draw you closer to someone on the romantic front.
Lucky Colour- Violet
Lucky Number- 02
Remedy: Pray Lord Vishnu Ji today.
Number 6
Ganesha says this day will bring good news to you although there might be some problems. There are chances of good financial deals. You might get opportunities to make more money if you are willing to take extra risks. You may reconnect with people from your past. You are new concepts and ideas will benefit you both personally and professionally. You will be taking your responsibilities and obligations very seriously. Those of you who are single will get to meet someone and find them interesting. Married people who have been facing problems can expect their problems to be solved. A balanced diet and regular physical work out will keep you in fine fettle.
Lucky Colour- Cream
Lucky Number- 01
Remedy: Start eating aniseed (ajwain) to improve Shani.
Number 7
Ganesha says You will be in a positive frame of mind today. You will be in a loving mood. You are likely to run into some problems with your coworkers. It will be difficult for you to focus on work today. Today you may finally meet someone who finally seems suitable. Make sure you are wise with your financial decisions. Do not forget to eat plenty of green vegetables and fruits today. You will feel bonded with your parents today and you'll enjoy being in their company. People in sports and adventures will perform really well today.
Lucky Colour- Yellow
Lucky Number- 20
Remedy: Take some rice and mishri and flow it in the pond or river.
Number 8
Ganesha says A good day lies ahead of you. You can think about investing in the share market today. It is also a good day for loans. You will find all your difficulties disappearing. You need to take enough precautions to avoid falling sick with a seasonal illness. You will be increasing your ability to connect with the younger generation. You will spend time with your family and you might get what you want. Common interests and matching ideology may bring you close to someone today. Your encouragement will help someone to excel. Financially your position remains sound today.
Lucky Colour – Brown
Lucky Number – 29
Remedy: Drink from a copper utensil to enhance positive energy of Mars.
Number 9
Ganesha says This is the day when you will achieve the unachievable. You may get help from someone today and will help you out of a difficult situation. You may be entrusted with something important and are likely to do a good job of it. You will be very well versed in your duties today. Planning something for your lover is on the cards today. Health remains good. You are likely to experience fun today with your friends. It is a good day to go on an outing. Investment returns are to be seen a lot.
Lucky Colour – Golden
Lucky Number – 09
Remedy: Wear a copper bracelet in your right hand to improve your Mars.
— By Astro Friend Chirag – Blessed Son of Astrologer Bejan Daruwalla
Read More | Source: Times of India